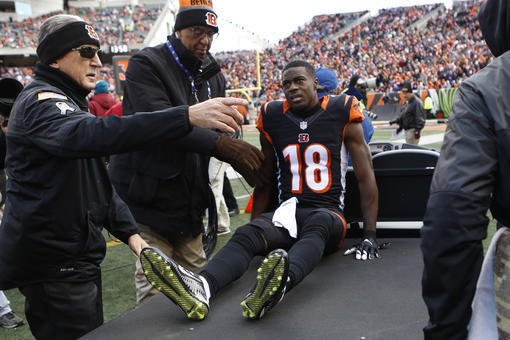 Week 11 of the fantasy football season had way too many devastating and season-ending injuries.
The list includes: Cincinnati Bengals wide receiver A.J. Green, Bengals running back Gio Bernard, Philadelphia Eagles running backs Darren Sproles and Ryan Mathews, Chicago Bears tight end Zach Miller, Seattle Seahawks running back C.J. Prosise, Buffalo Bills running back LeSean McCoy and Bills wide receiver Robert Woods.
A lot of these injuries could be damning to your season given the trade deadline's passing, but there are always some waiver wire targets to look at in case of emergency.
Of course, Miller and Green are on one of my teams. Yes, I got throttled this week.
Let's rebound together—hopefully some of the replacement options I suggest are available in your league.